Image copyright: Beautylish
To the true beauty beginner, contouring can seem downright scary. The idea behind the popular technique, however, is actually pretty simple. Contouring is really just the process of using light- and dark-toned makeup to enhance your natural features. And while it may take some practice to get Kardashian-level killer cheekbones, it's easy to add some subtle definition to your makeup look—if you have the right tools. To help you get started, we rounded up some of our favorite contour kits, beloved by first-timers and pro artists alike. (For extra help, check out our basic contouring guide.)
RCMA Makeup Highlight and Contouring Palette
$30 |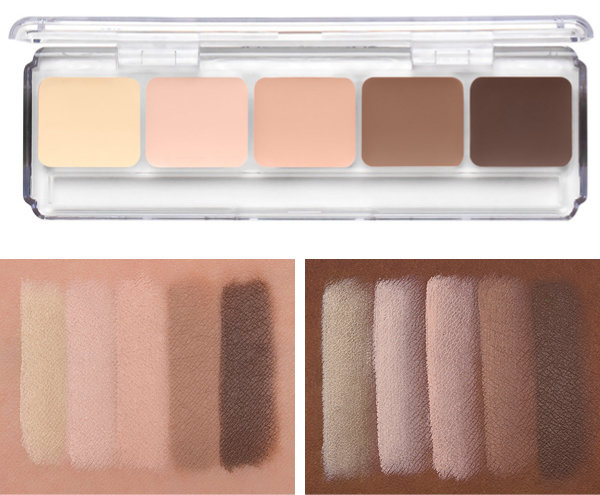 If you're not familiar with RCMA, the one thing you need to know about the brand is that the products—designed for pros—are unlike anything you've used before. They're super pigmented, so a little (seriously, a little!) goes a long way. This cream-based, five-color foundation palette includes a wide range of shades, so anyone can custom-blend the perfect contour and highlight shades for their skin tone. (Read our guide to the RCMA foundation system for more information.)
Anastasia Contour Kit
$40 |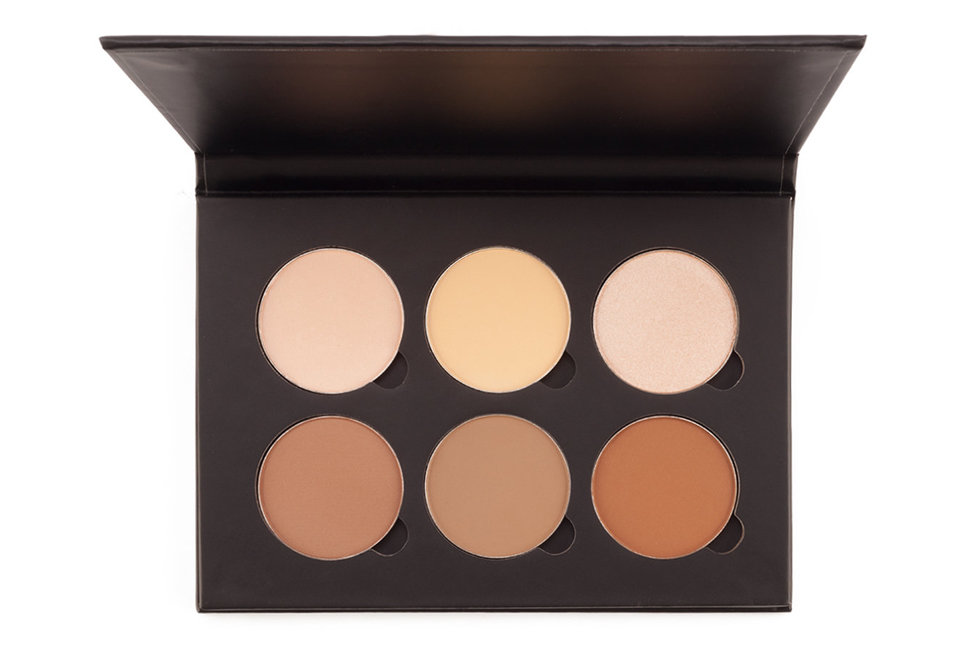 The Anastasia Contour Kit became an instant cult favorite the day it was released—and for good reason. This palette includes six pressed powders that, when combined, can be used to create a variety of looks ranging from simple to dramatic. Even better, it comes in three colorways (Light to Medium, Medium to Tan, and Tan to Deep) with warm, cool, and neutral highlight and contour shades, so it's a fair bet for all skin tones. Whether you've been contouring for years or just a few days, this palette is both comprehensive and fun to use.
Charlotte Tilbury Filmstar Bronze Glow
$65 |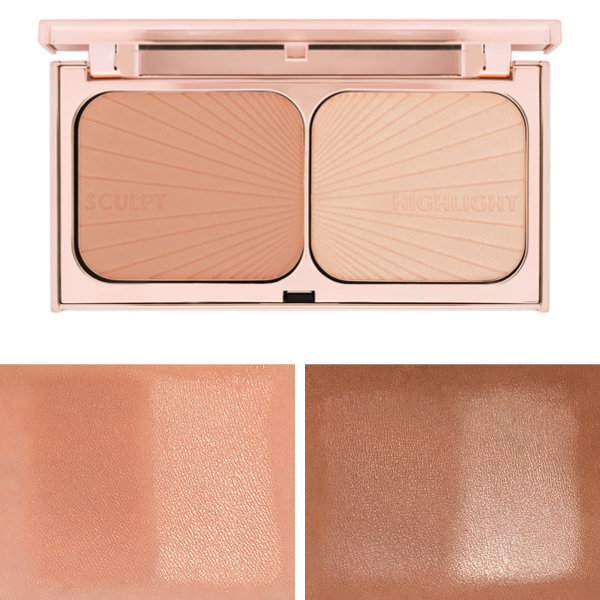 This bronzer-highlighter duo isn't just gorgeous to look at—it's one of our all-time favorite contouring kits. Why? The intensely pigmented, smooth-as-silk formulas work on any skin tone. The bronzer isn't too red or orange, and the highlighter gives off a soft, subtle glow. The product may look shimmery in the pan, but once it goes on the skin, it leaves behind the most beautiful pearlescent finish. For the ultimate application, try it with the Charlotte Tilbury Powder Sculpt Brush.
IT Cosmetics You Sculpted!
$48 |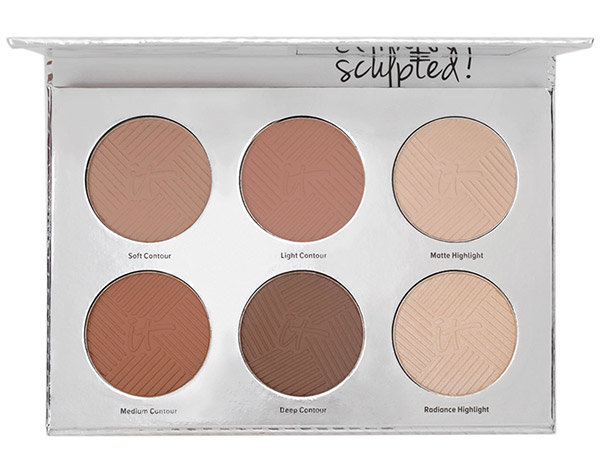 If you prefer a more natural sculpted effect, look no further than IT Cosmetics' You Sculpted! palette. The six pressed powders (two highlighters and four contour shades) were developed with plastic surgeons to mimic the look of real facial contours, so there's very little risk that you'll end up overdoing it. We especially love this kit's powder formula, which feels delightfully silky to the touch and blends quickly without any harsh lines. 
Viseart Highlighting Sculpting Palette
$80 |
If you've heard about Viseart's cult-classic eye shadow palettes, rest assured that the Paris-based brand's contour kit is just as good. The three matte contour powders strike the perfect balance between coolness and warmth to create believable shadows on the face, and the highlighters add a soft luminosity without the dreaded disco-ball finish. If you're usually not a fan of powder-based products, give this palette a try: Viseart's intensely pigmented, super-creamy powder formula is in a class of its own.
Cover FX Contour Kit
$48 |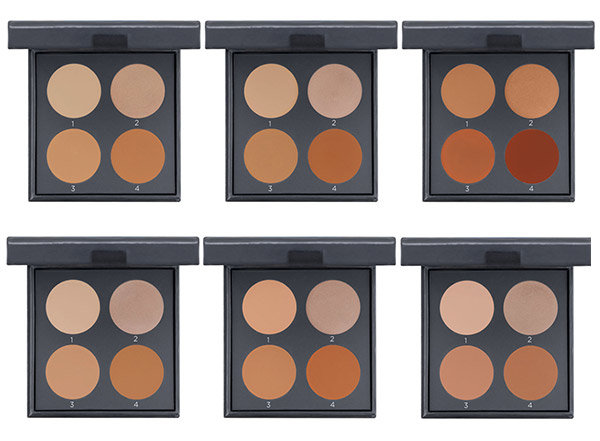 Cover FX is known for its inclusive shade range, and the brand's popular Contour Kit is no exception. Available in six colorways ranging from Light to Deep, this palette includes four pans of creamy color: two highlighters (one matte and one luminous) and two contour shades. The cream-based formula is incredibly easy to blend, making it a perfect choice for anyone whose greatest fear is visible makeup lines. Bonus for sensitive skin: It's clinically tested and dermatologist-approved, with no parabens, fragrance, gluten, mineral oil, or talc.
Source: www.beautylish.com