For soft, loose curls just use a hair dryer, a flat iron, and the right technique, it's surprisingly easy to add bouncy swoops and beachy waves to even the most pin-straight hair.
Keep reading to learn how to create this perfectly imperfect look—it's polished without being too stuffy, great for work or play.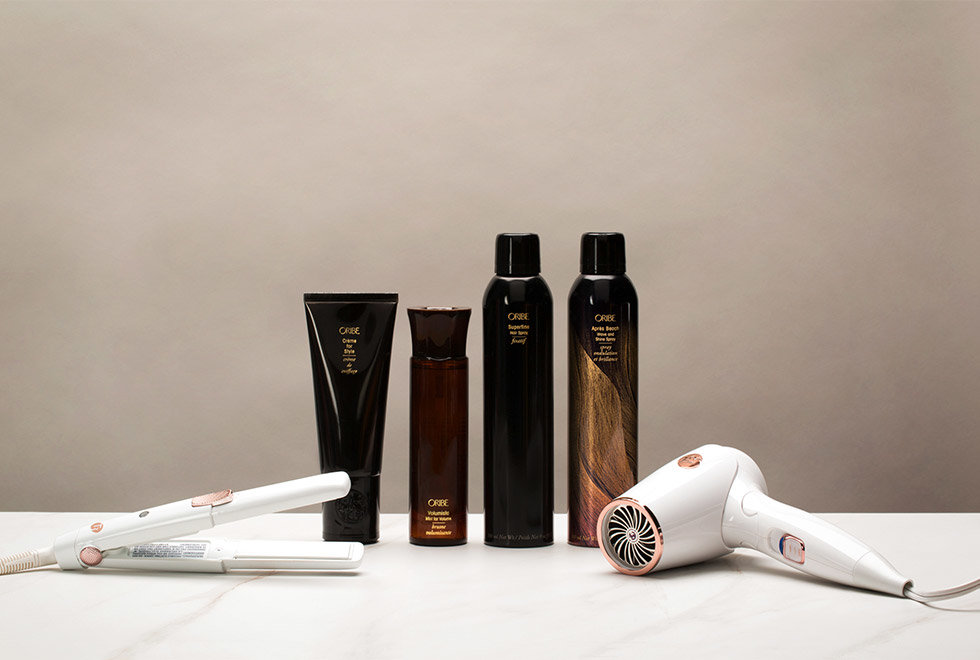 What You'll Need:
Flat Iron
Hair Dryer
Styling Cream (We used Oribe Crème for Style)
Volumizing Spray (We used Oribe Volumista Mist for Volume)
Lightweight, flexible-hold hair spray (We used Oribe Superfine Hairspray)
Texturizing Spray (We used Oribe Après Beach Wave and Shine)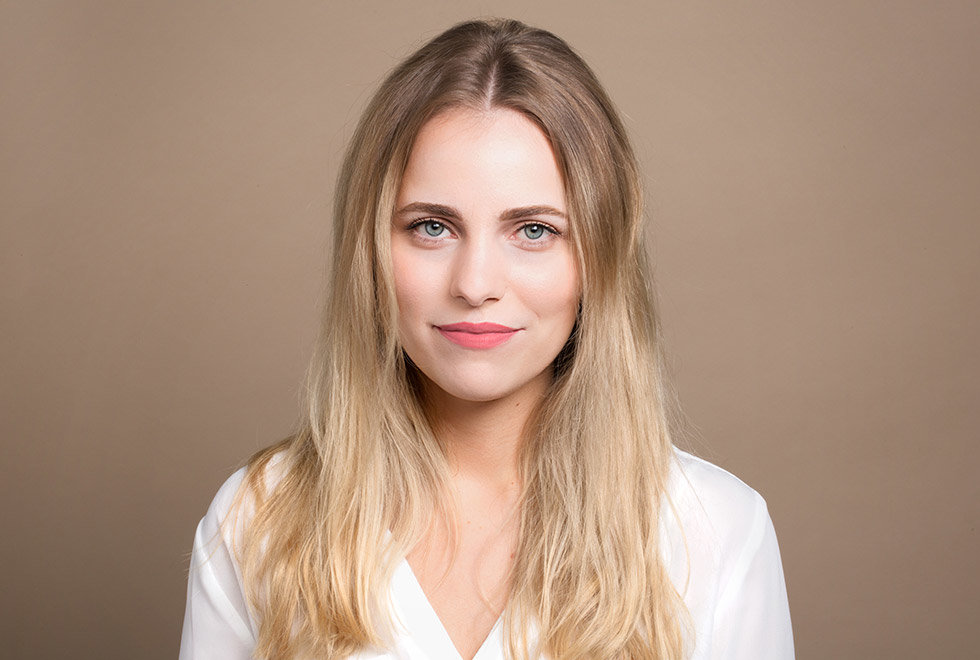 Start with slightly damp to nearly dry hair. If your hair is naturally curly or wavy, you'll need to blow dry it straight first.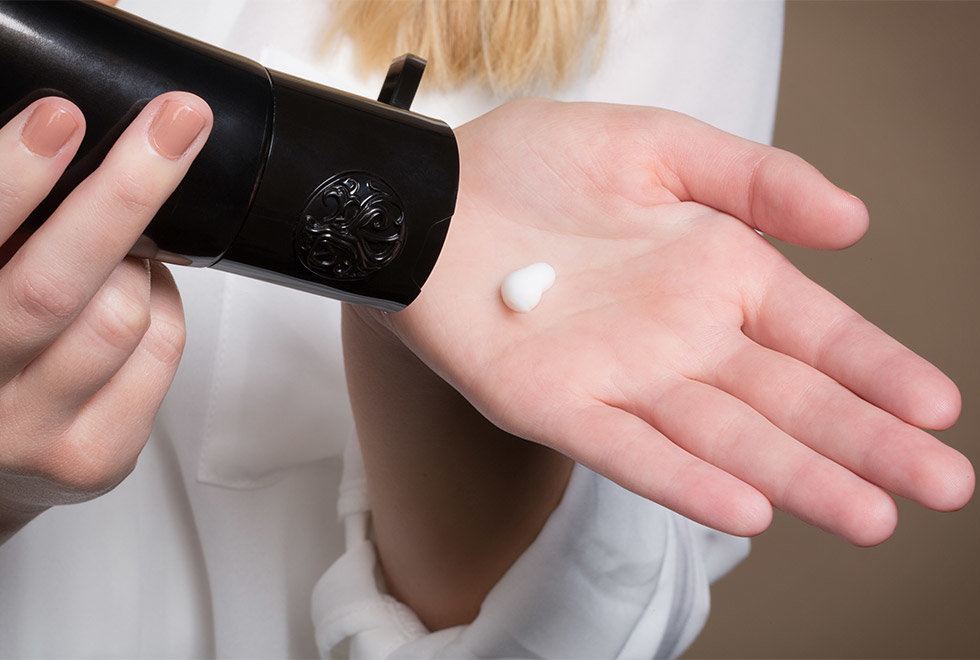 Rub a dime-sized dollop of styling cream between your palms. We used Oribe Crème for Style here.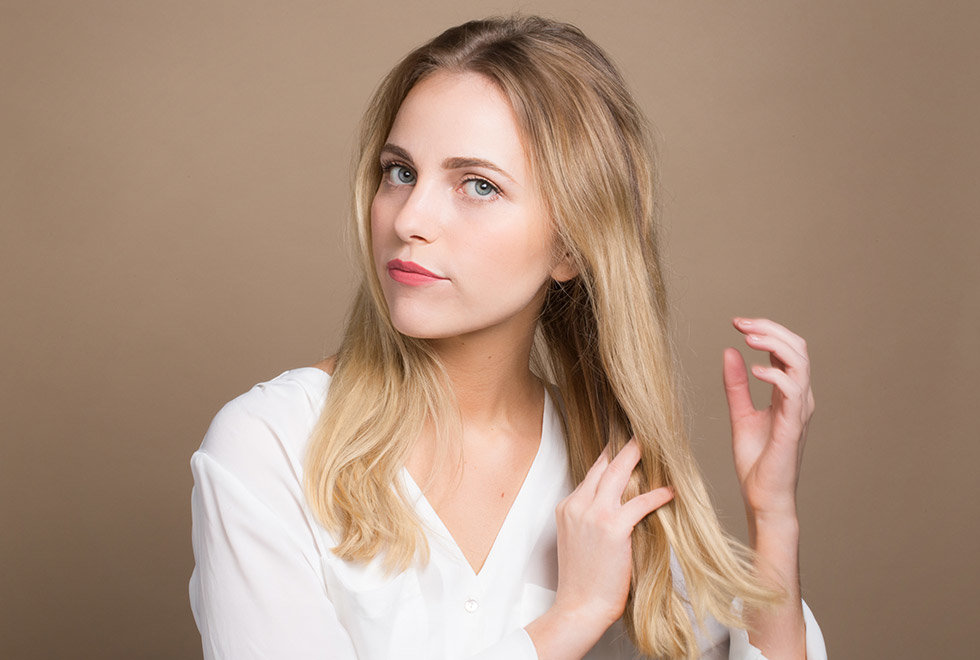 Comb your fingers gently through your hair from the middle to the ends to evenly distribute the product. This helps create a smooth, frizz-free foundation while also protecting the hair from heat damage.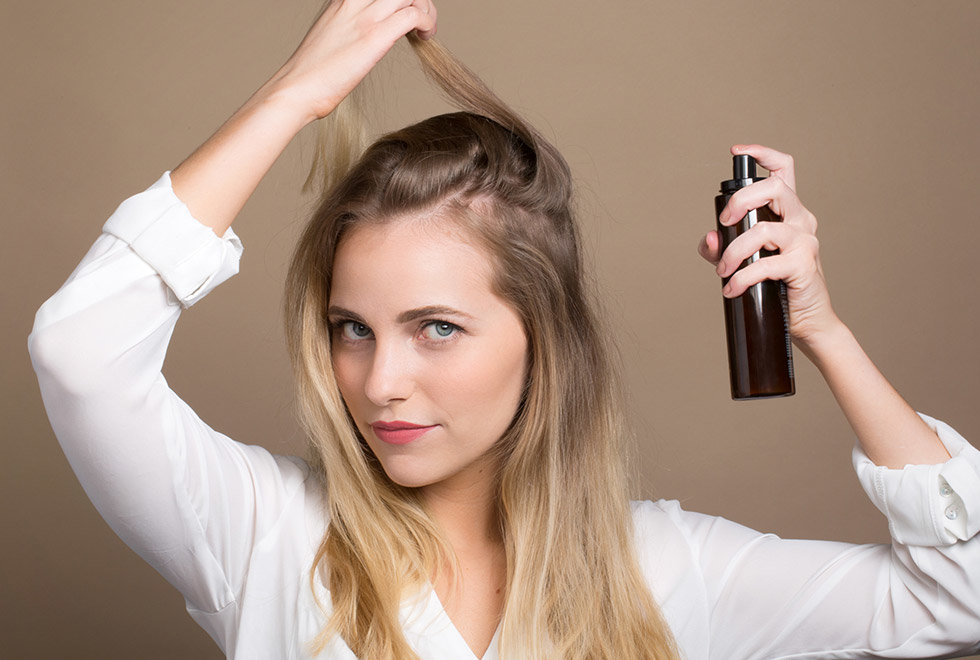 Grab a volumizing spray—we like Oribe Volumista Mist for Volume—and spritz the roots, holding the bottle about 8 inches from your head.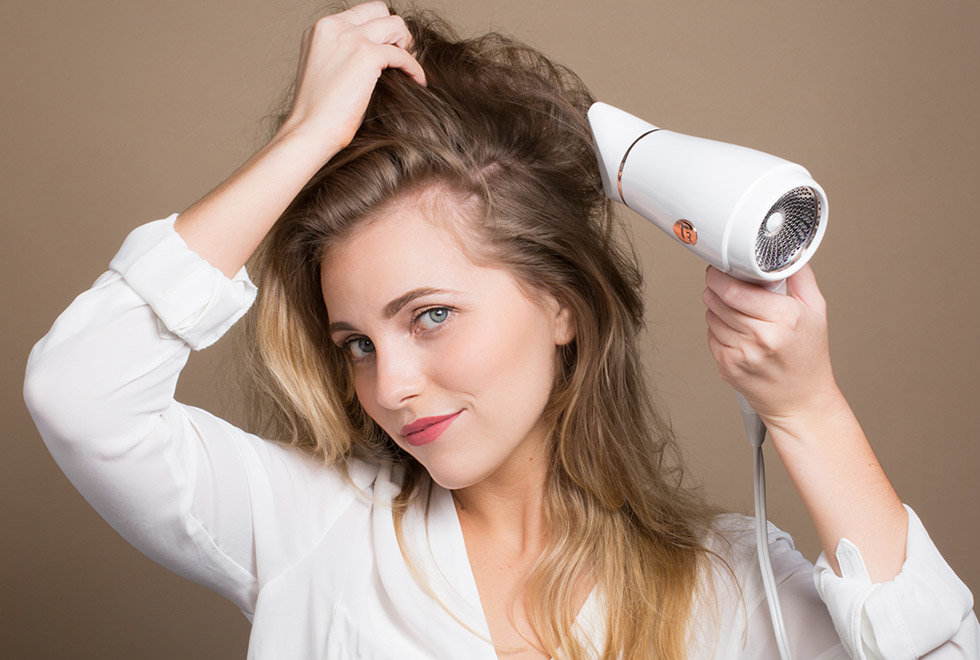 Blow dry your hair at the roots, gently lifting with your fingers to create texture and volume. For this step, we turned to the T3 Featherweight Compact. The targeted, tourmaline-enriched flow of air was a huge help in adding volume without sacrificing smoothness and shine.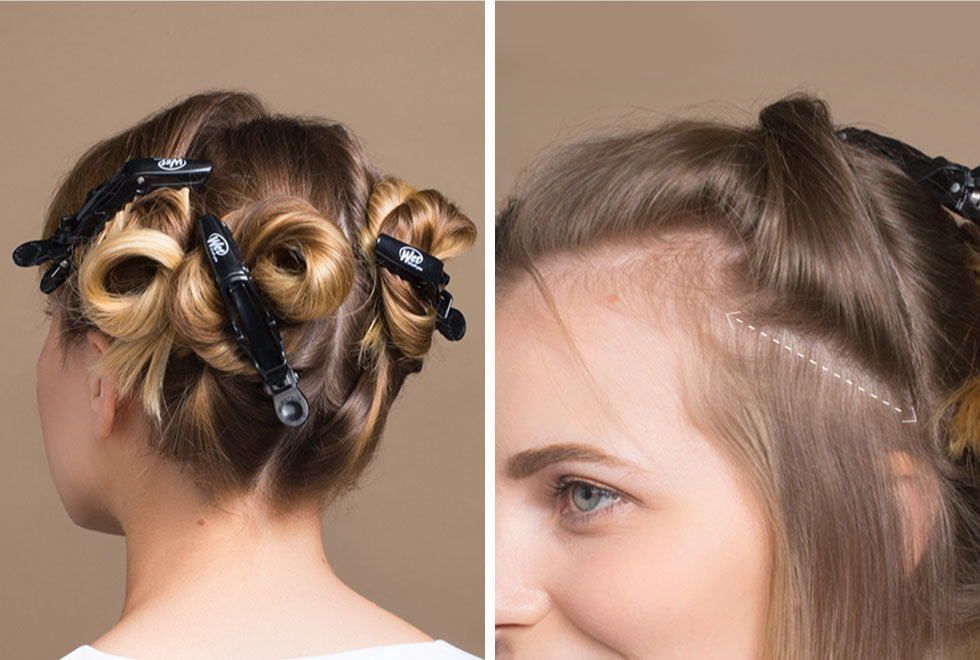 Next, separate your hair into four equal sections and clip them out of the way. Release an angled section of hair near the temple, about one inch wide. When curling hair with a flat iron, working with diagonal sections creates a more natural-looking wave pattern.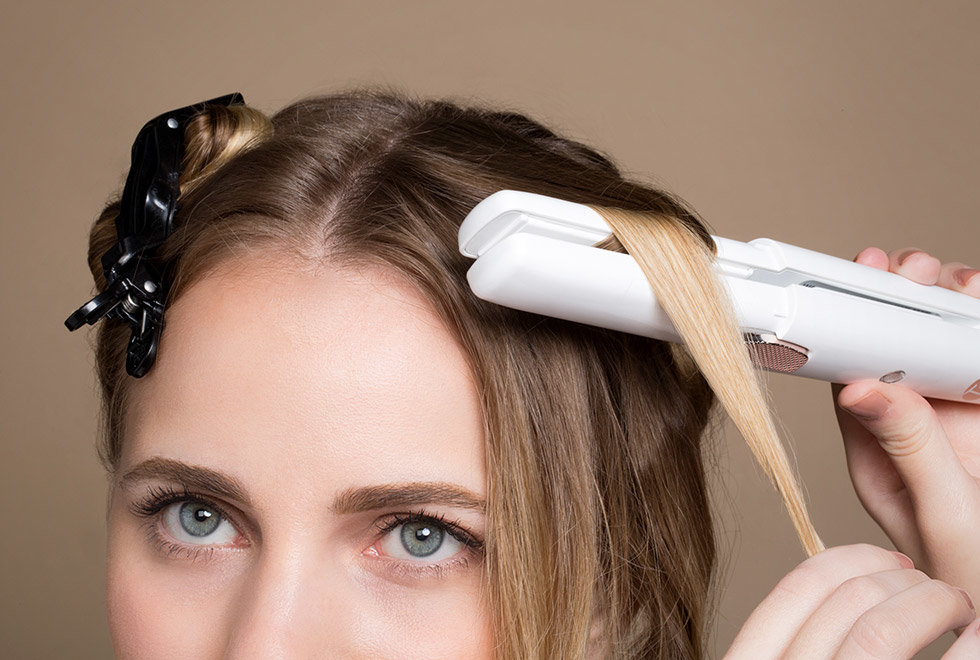 Gently clamp the hair about two inches from your scalp and twist the flat iron away from your head so that the plates are parallel to the ground. Wrap the hair around the body of the flat iron, holding the end in your hand. The T3 SinglePass Compact's silky ceramic plates and swivel cord make this part really easy—no rough metal or tangled wires to mess up your flow.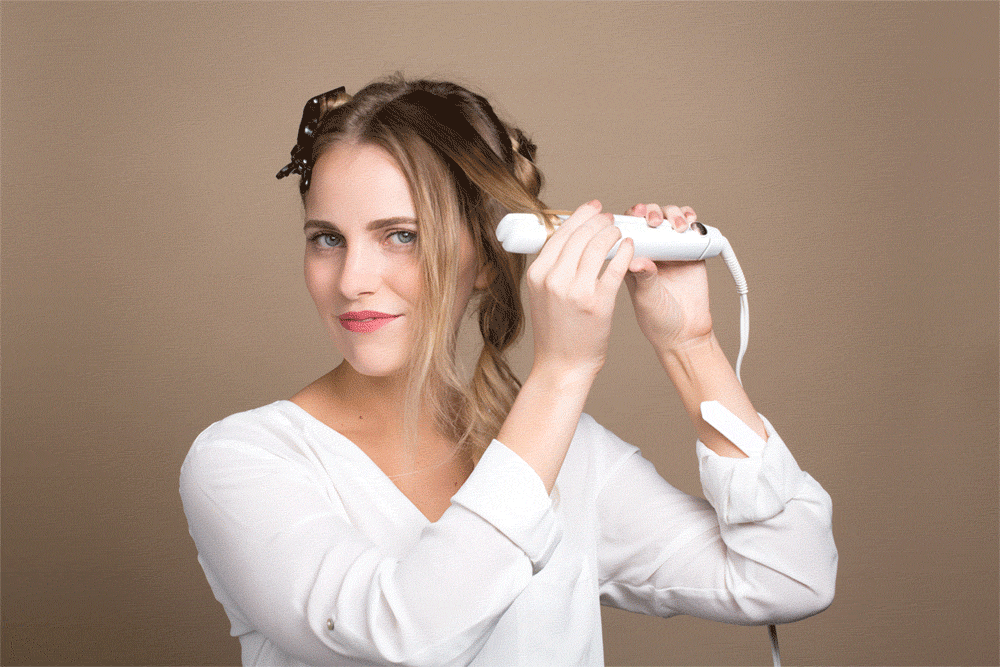 Slide the iron slowly down the hair all the way through the end, clamping with medium tension. You'll get the hang of it after a few tries—it's a lot like curling a ribbon with a pair of scissors. Repeat these steps with one-inch sections until all of your hair has been curled.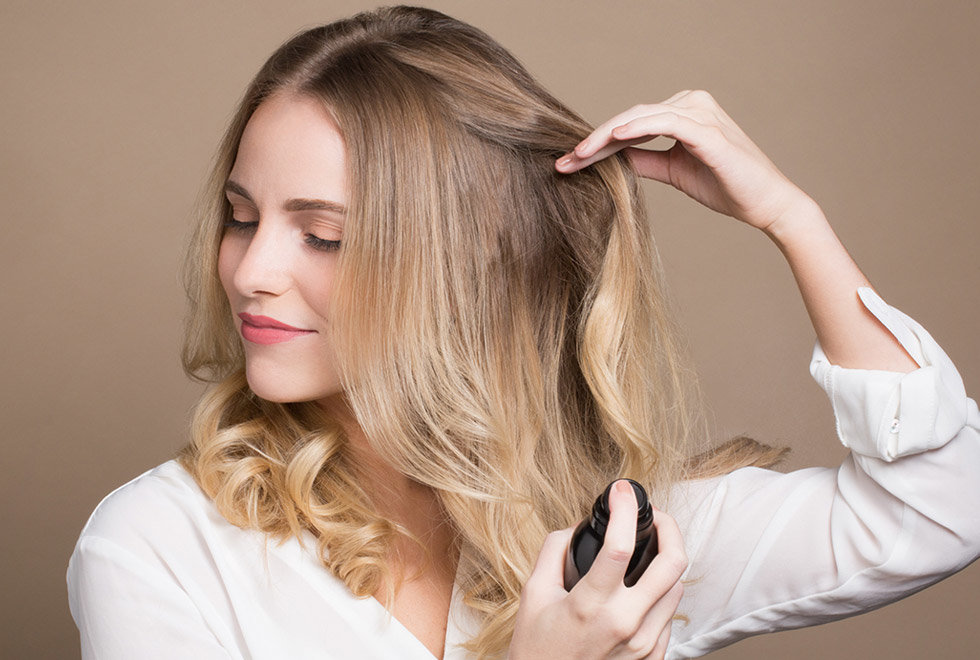 To keep your curls from going limp and lifeless, generously mist your hair with a lightweight, flexible-hold hair spray. We use Oribe Superfine Hairspray for its sheer, dry finish.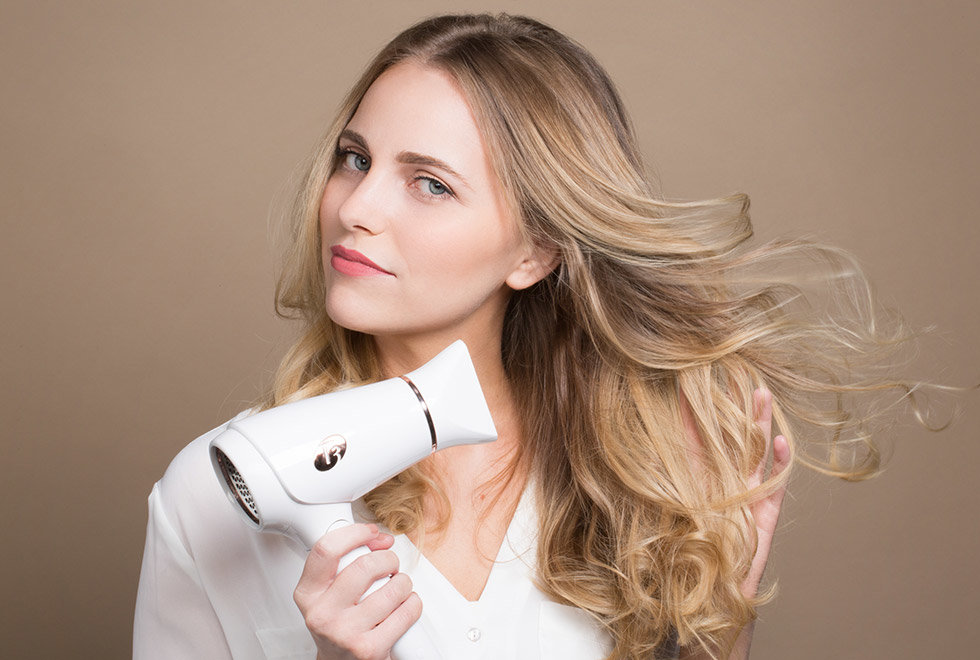 Hit the cool shot button on your dryer and give your hair one last blast, gently breaking apart the curls with your hands. Roughing up the curl pattern keeps this style casual while the cool air seals each strand's cuticle to reduce frizz and friction.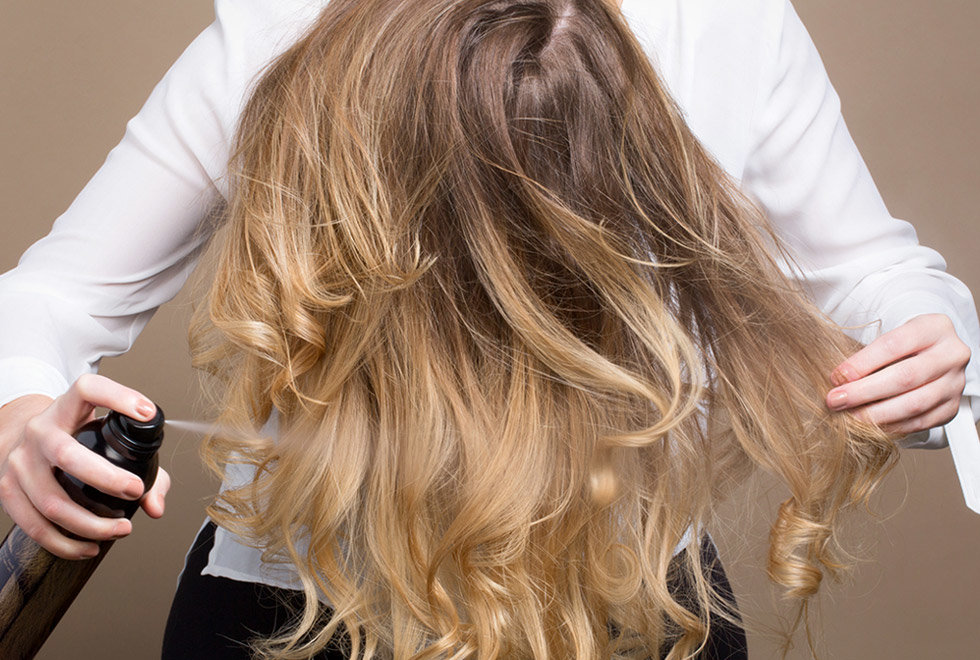 Finish up by spritzing your hair with a texturizing spray, such as Oribe Après Beach Wave and Shine Spray, to add a slightly messy, lived-in feel. For extra volume, flip your head over first.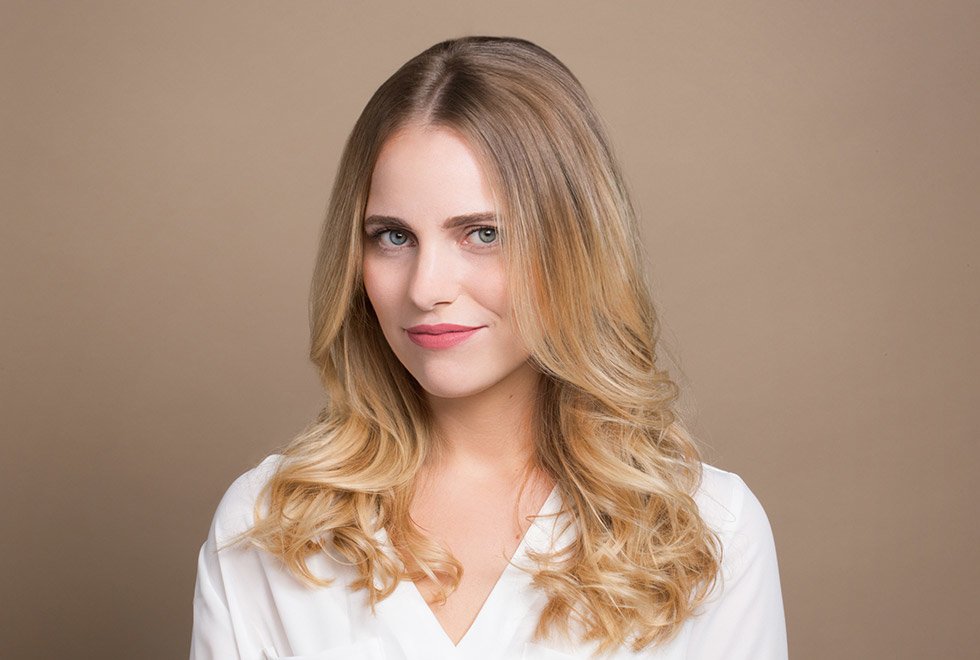 There you have it: lush, loose curls and waves with just enough beachy texture to keep things casual.
Source:https://www.beautylish.com/a/vzyma/heres-how-to-get-bouncy-beachy-curls-with-a-flat-iron