Image copyright: KI Media
While cinnamon is most harmonious with a hot cup of cider, the spicy seasoning makes a great addition to your beauty routine, too. This good-for-you ingredient not only smells great, but it can increase circulation, relieve pain, and improve your all-around well-being depending on how you use it. No need to wait for apple pie season! Here are four ways to make the pantry staple work for you, right now.
Plump your lips
Believe it or not, cinnamon is a vital ingredient in many popular lip plumpers on the market. To plump on the fly, mix a pinch of cinnamon into your favorite gloss, balm, or a dollop of petroleum jelly. Smooth onto lips and let set for five minutes, and rinse off before applying color.
Clear your skin
Acne-prone skin has a lot to gain from the anti-inflammatory effects of cinnamon—it helps reduce redness and relax overstressed pores. In a bowl, combine 3 tablespoons of raw honey with 1 teaspoon of cinnamon. Apply to the face, leave on for ten minutes, then rinse. (Note: before applying any new product or ingredient, perform a spot check to make sure you don't have any adverse reactions or burning sensations.)
Cut your cramps
During your period, or any time your stomach is in knots, ingesting cinnamon will relax tight muscles and increase circulation in the abdomen, relieving both cramps and regular indigestion-related aches. An easy way to take it? Steep black or caffeine-free rooibus tea with a cinnamon stick. Bonus: Cinnamon tea can also help lower cholesterol.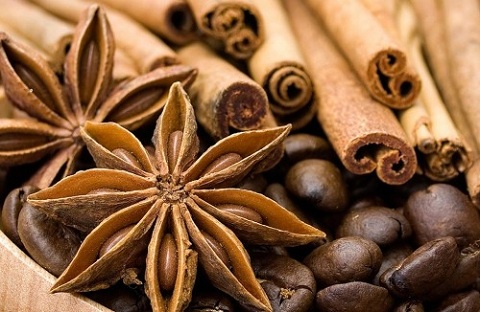 Lift your spirits
The earthy scent of cinnamon leaf oil is a potent mood enhancer. But you want to avoid applying it directly on the skin—so diffuse it instead. Try diluting ten drops cinnamon leaf oil in 1 ounce (or 6 tablespoons) of distilled water. Funnel the mixture into a pocket-size spray bottle and spritz into the air for a much-needed energy boost any time, anywhere!
Source: https://www.beautylish.com/a/vxswn/diy-cinnamon-beauty-recipes